I do not wish to subscribe. How do I manage my existing account?
Members who no longer want to have an active account and do not wish to subscribe to Couchsurfing at this time can deactivate, request a download of their data, or permanent deletion. To do this, click on the "Manage Account" link at the bottom of the contribution page.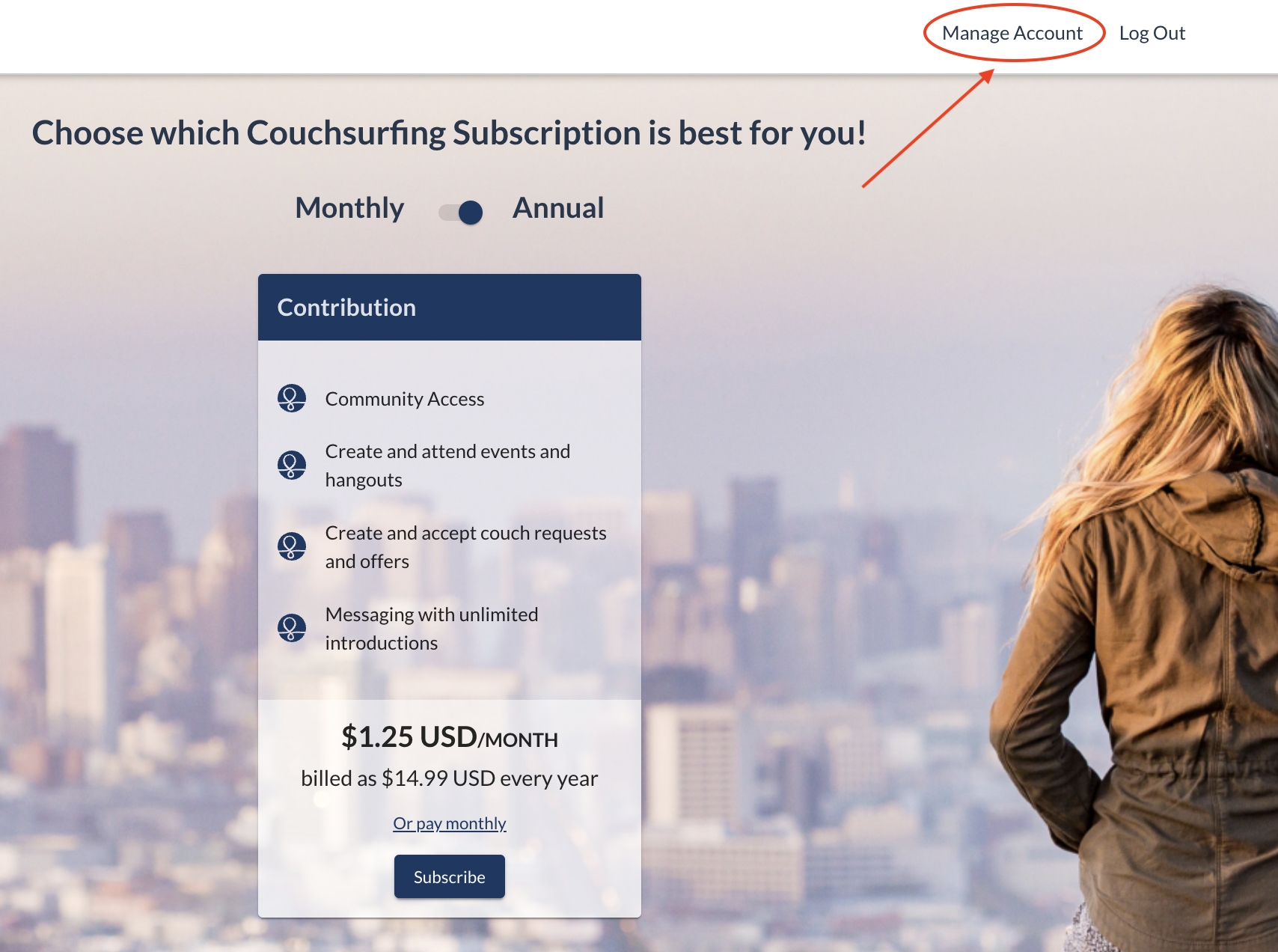 From there, you'll be able to choose to deactivate your account, request a download of your data, and/or request the deletion of your profile.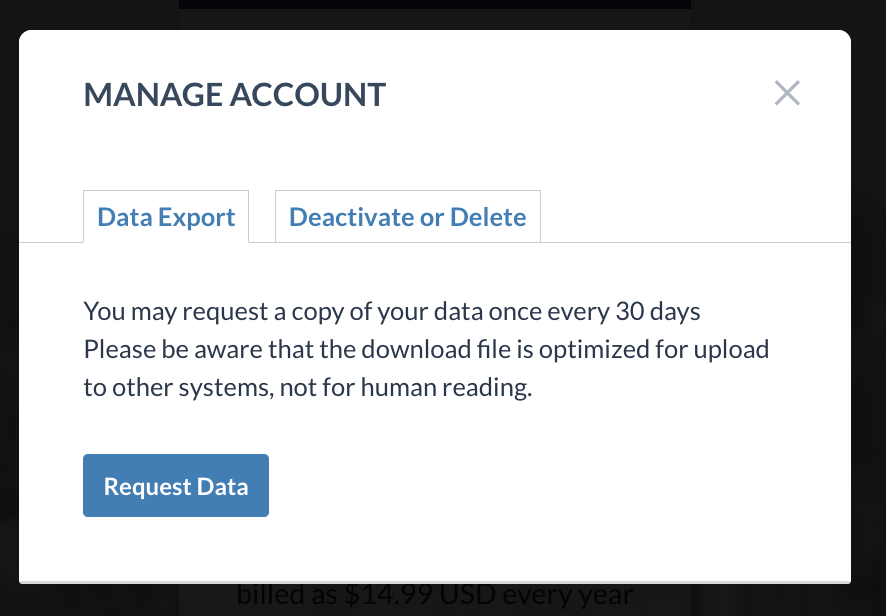 Account Deactivation
If you would like to deactivate your account, please click on the "Deactivate or Delete" button shown on the page. Selecting the "Deactivate" button will completely hide your profile on the site, and you will no longer receive emails from Couchsurfing. If you choose to deactivate your profile, you can reactivate it at any time in the future. To do so, simply log in with your credentials and click on the reactivate button.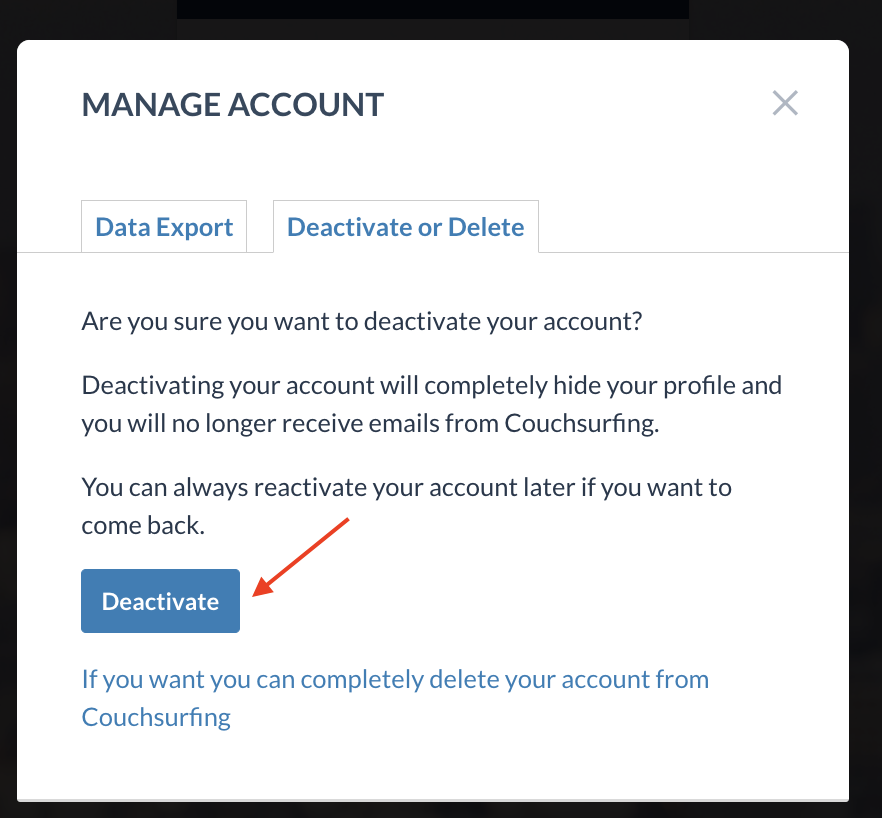 Account Deletion
If you would like to fully and permanently delete your account and your personal data from Couchsurfing, please submit a request using the Delete button option.
You will need to enter the account's registered email address in order to initiate the Deletion request. We will then send a confirmation email to the account, please be sure to click on the confirm deletion button so the deletion can proceed. Failure to confirm via the email we send you will pause the process. Please contact our support team, if you do not have access to the account's email address.
Once submitted, our Trust and Safety team will review and process the request for you. We will notify you via email (to the address registered to the account) when the request is completed.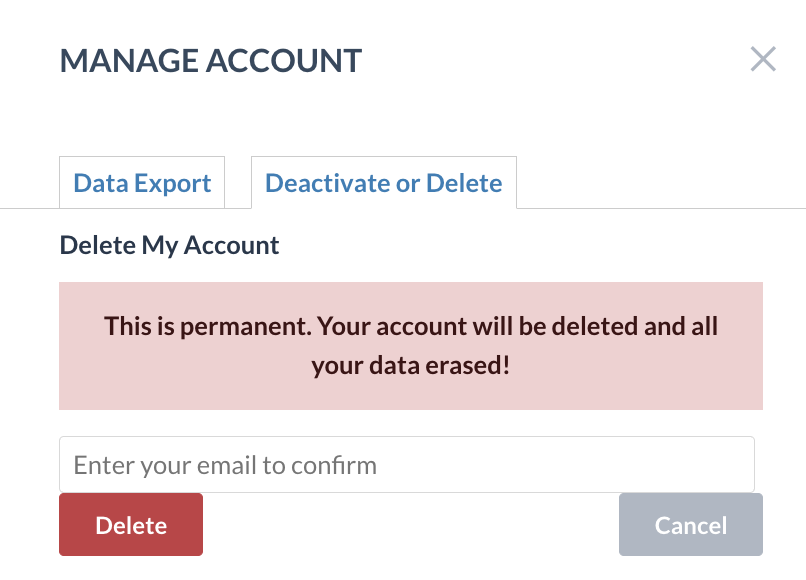 If you are having any issues with these options, please contact our support team and include a profile link along with your issue and request.
You can find more details about how we use and store your data along with other important information in our Privacy Policy.
Please note that our Terms of Use prohibit members from creating another profile on Couchsurfing.