Attending events is a great way to get involved with the Couchsurfing community. Learn more about events in our Resource Center. 
To get started, click on "Find Events", or you can always find events in your area by clicking the Events button at the top of any Couchsurfing page. 

Enter a destination into the search to see a list of events in your area.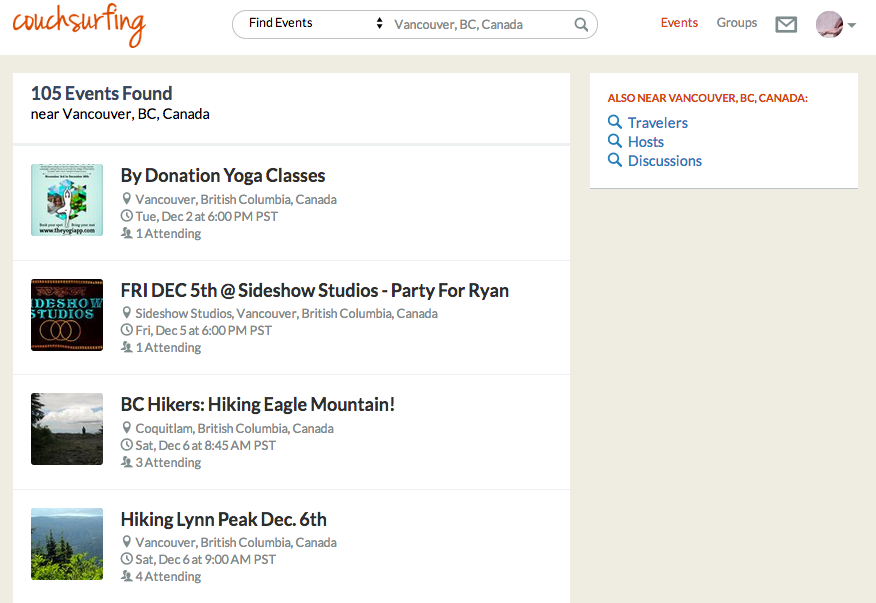 Click on the name of the event to see the full listing.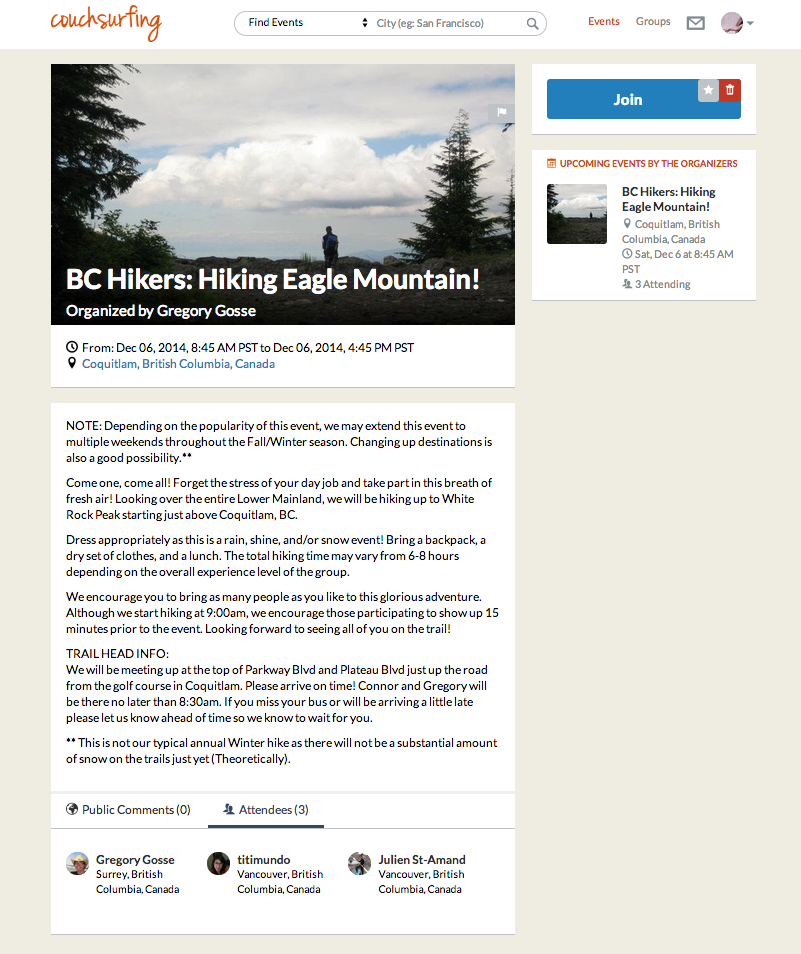 After you click to "Join" an event, you will be listed as an attendee and you will receive updates about the event. Posting in the Public Comments section will send an email to all attendees. 
If you need further assistance, please contact our support staff directly.