You should be able to archive any message thread that you don't want to see in your inbox by clicking the "X" next to thread in the main inbox view.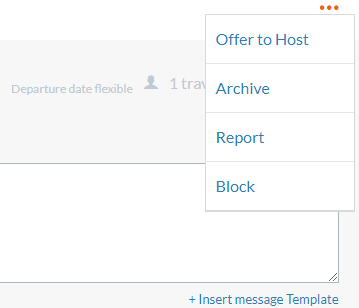 If you want to, you can see the messages you've archived in the Archived folder in your inbox.

While you may move messages and requests to your "Archived" folder, messages sent through the Couchsurfing system can't be deleted at this time.