In order to deactivate or cancel your account, please click on the "Deactivate Your Account" link on your Account & Settings page.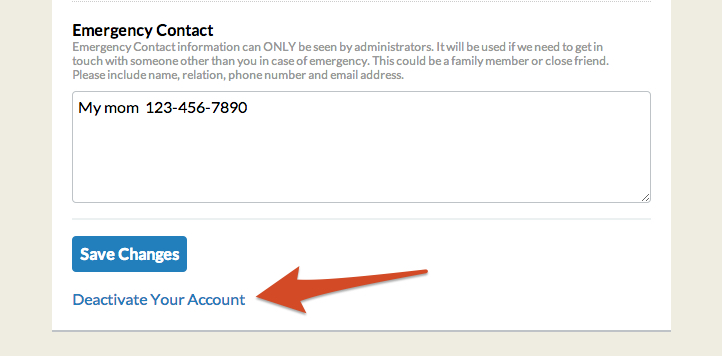 Deactivating your account will completely hide your profile and you will no longer receive emails from Couchsurfing. If you choose to deactivate your account and would like to return to the site in the future, you can always reactivate your account by logging in to the site again and confirming that you'd like to reactivate it. 
Not able to login to deactivate your account? Please fill contact Customer Support.
If you would like to fully and permanently delete all of your personal data from Couchsurfing, please let us know in the description of your request.
Please note that our Terms of Use prohibit members from creating another profile on Couchsurfing.