How to download your personal data from Couchsurfing
Couchsurfing members with an active account can download a copy of their personal data every 30 days.
In order to request a copy of your data and download it, you'll need to follow these steps:
1. Log into your profile via the website
2. Click your profile picture (on the top right corner of your dashboard)
3. Select Account and Settings
4. Click Privacy
5. Click "Request Data"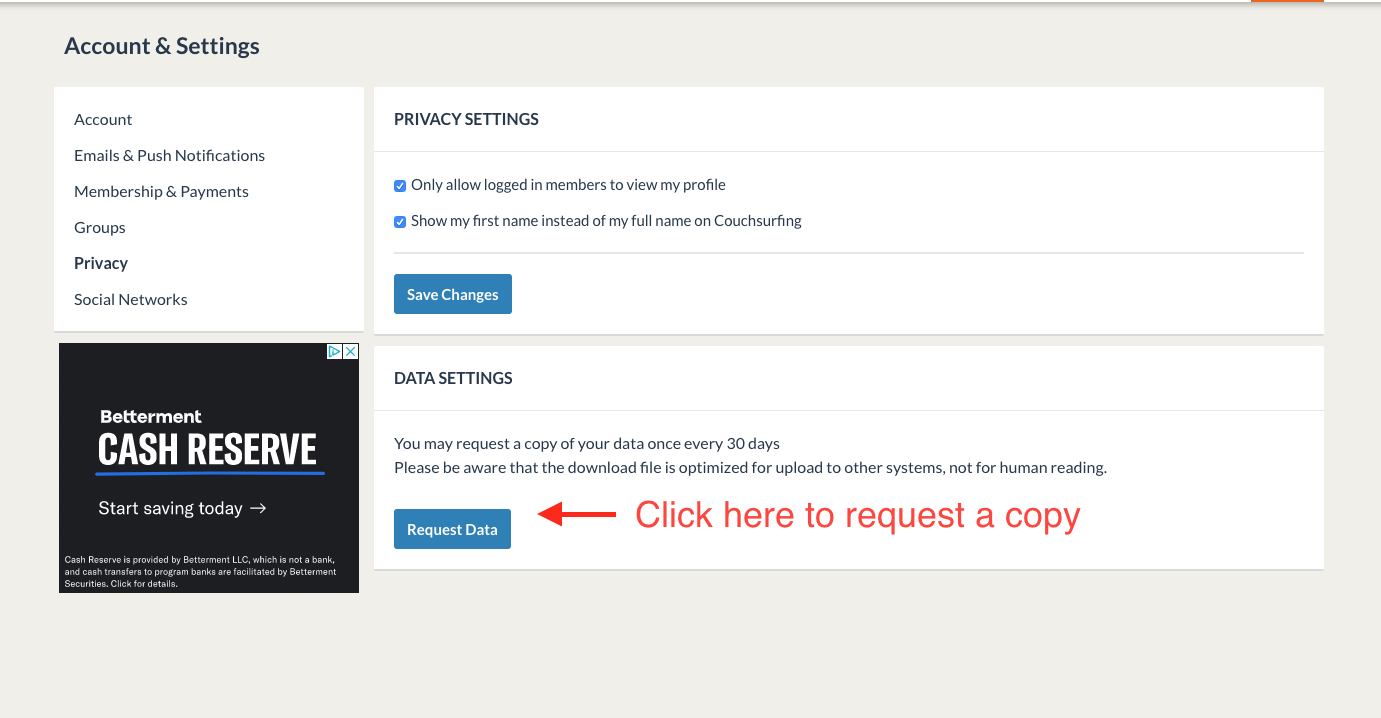 6. Once we receive your request you'll receive an email to notify you that is ready.
7. In order to download it, you'll need to click on the "See my data" button within the email which will take you back to the privacy page.
8. Once there, you'll need to click the "Download data" button and you'll receive a copy. Please be aware that the download files is optimized for upload to other systems.
You can find more details about how Couchsurfing uses and stores your data in our Privacy Policy.
Not able to login to download your account? Please contact the support team with a link to the profile and they will be able to help with the request.
If you would like to request a full deletion of the profile and data, please contact our support team.