We're sorry to see you go!
If you need to take a break, you can cancel your planned Couchsurfing contributions in your Account Settings. You can click here to get straight there.
Once you are there, navigate to the Membership and Contributions tab and scroll down to click on the Cancel contribution link.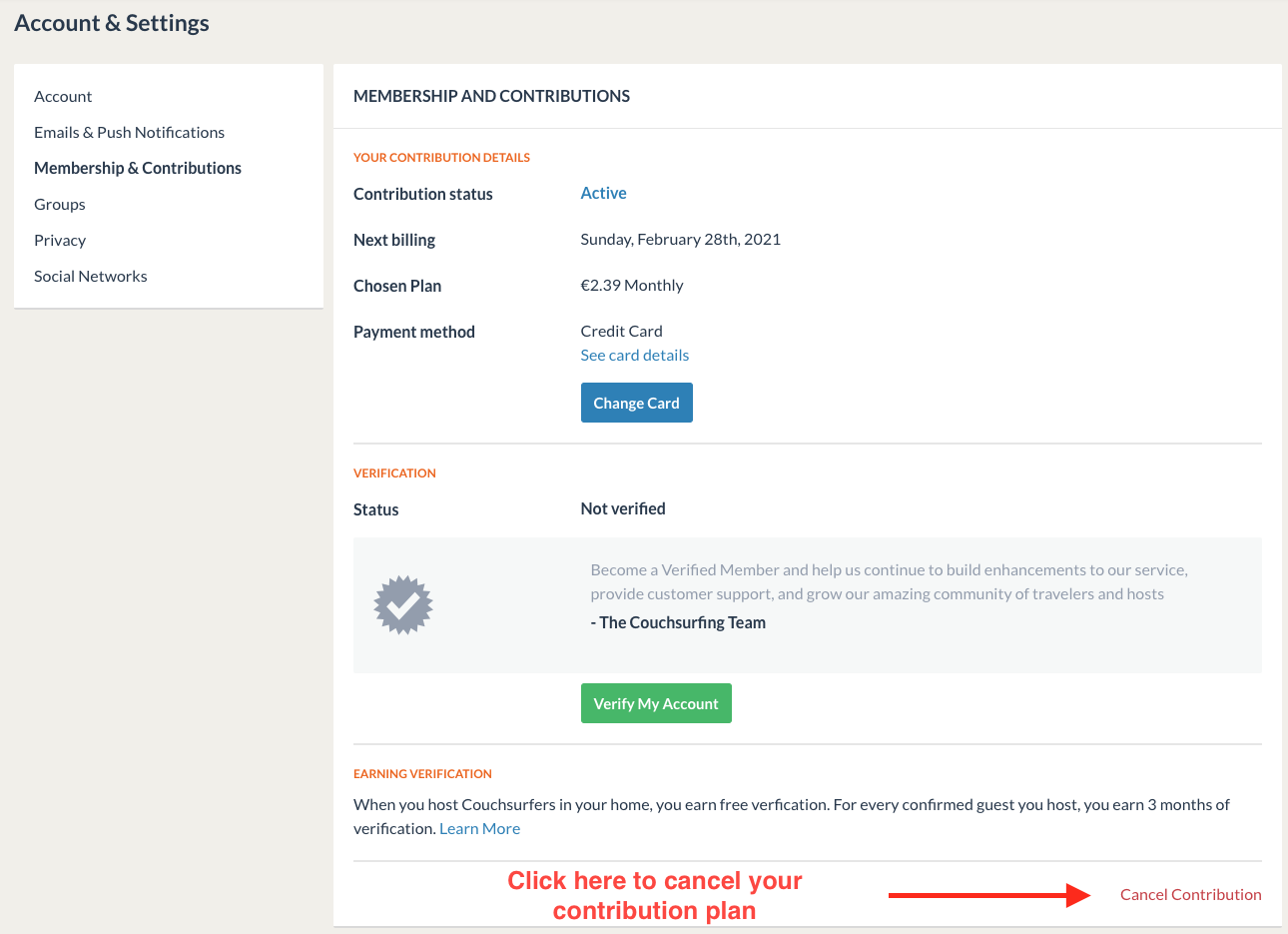 If you are unable to take this action on your account, please contact support with your subscription information and a link to your profile.
Note: Deleting the app from your phone will not cancel your planned contributions.
What happens to my profile?
By canceling your planned contributions, you will stop any future recurring contributions. Your account will still exist and remain ready for use in the future. If you do not wish to return, you can contact our support team for help in deactivating (hiding) or deleting your account (full account and data deletion).